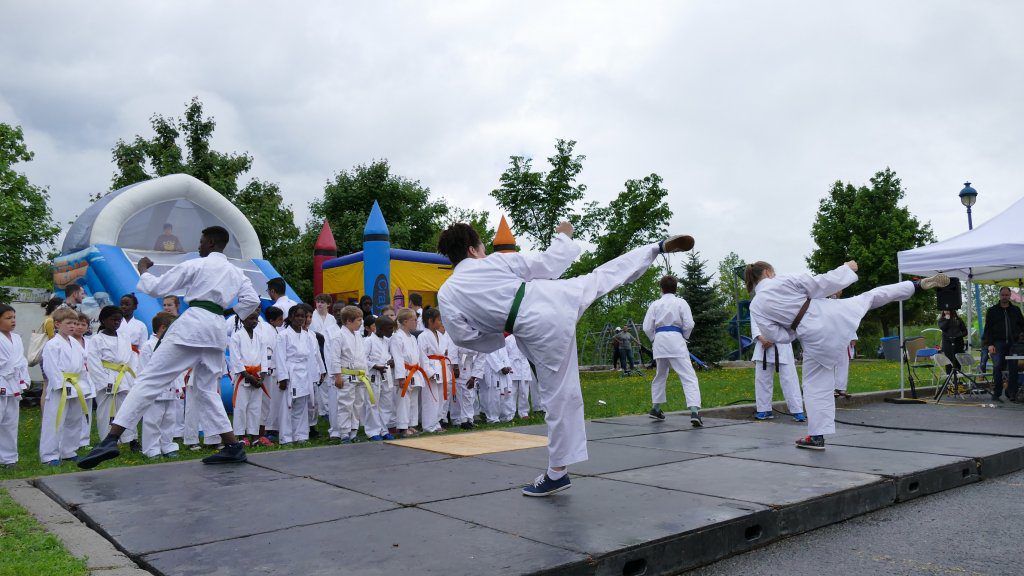 Crédit photo: Dick Buettner
Since 2010, the Plateau Karate Club has been offering an exceptional martial arts experience, suitable for all ages (from 6 years old), at the Plateau Community Center.
This activity sponsored by the Association of Residents of the Plateau is a commitment to promote good behavior and control of aggression.
Activity Overview
Two graduated volunteer instructors: Simon Raybould (vice-president of the National Association - CZWKA) and Anthony Bhagwandin

 

Same curriculum, regardless of age

Annual performance at the ARP Funfair
Fall 2022 semester
The fall session will run from September 10 to December 17.
All participants must be at least 6 years old before the start date of the session.
Beginner - white to yellow belt (2 lessons per week - Saturday and Wednesday): $50
Intermediate - orange belt and above (2 lessons per week - Saturday and Wednesday): $65
Hope - red belt and up - 10 yrs+ (3 classes per week) $90
The Hope category is for members looking for an accelerated training program and has a strong emphasis on competitive training. For those who are not looking for the accelerated program, you must register for the intermediate training.
Classes will take place in class at the Plateau Community Center (145, rue de l'Atmosphère).
Please note that registration for our fall classes is now closed. Registration for the winter session will open in mid-December. 
Questions? Contact: [email protected].
Payment methods
Debit or credit cards: Visa, Mastercard
Simon Raybould